Upcoming Diving Trips...

Here are some potential diving trips being organized by some of our members. To get more information click on one of the links (in blue).

TBD - Valhalla Missile Silo - organizer: ?? | Investigation on-going to determine the interest level and if we might team up with SCUBAdillos to meet the minimum diver requirement to get an exclusive dive in the silo. Contact Mark McKeown if you are interested.

April 13 - Friday the 13th / Nashville, TN - Jason and the gang plan to meet up in downtown Nashville has he/we continue this time-honored club tradition. Some adventurers will tow their RV campers to the event but Jason will welcome anyone who wants to fly in and join the group on Thursday night or Friday morning. More info can be found here!
   Breaking News and Noteworthy Items…
Renewal Time!

With the start of a new year members need to renew their Club memberships. Renewal forms will be available at upcoming club events and can be found here.
2017 Award Winners

At the recent Awards Party the following folks were recognized for the contributions in 2017. Congratulations to all of the winners!

Volunteer Awards : Karl Renner and Mark McKeown

President's Award : Elaine Patterson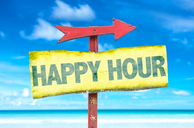 Help Wanted!

The Member at Large 2 position is still open and this is a great opportunity to contribute to the club's success in 2018. The only responsibility is to participate in the monthly EC meetings - which is a great way to find out how things get done in our organization!

The Executive Committee is also currently seeking someone to take over the Program Chair position. Some of the 2018 meetings have already been planned and there are only a few left to schedule - so if you have some free time and want to help the club be successful in 2018 please contact an Executive Committee member now!